GET INVOLVED
Our Mission
Getting Out and Staying Out (GOSO) empowers young men to avoid involvement in the criminal justice system by reshaping their futures through educational achievement, meaningful employment, and financial independence. GOSO focuses on the individuals' capacities and strengths, as well as developmental needs and emotional well-being. Our aim is to promote personal, professional, and intellectual growth through goal-oriented programming and comprehensive social support services.
Donate
Donate Online
Make a secure online donation to support our participants. Give once, or on a recurring monthly basis at gosonyc.org/donate.
Donate by Mail
You can send a check or money order addressed to Getting Out and Staying Out, 75 East 116th Street, New York, NY 10029.
Employer Matching Gifts
Many companies match charitable donations made by employees. To double or even triple your gift, check if your company has a matching gift program.
Give Stock
Making a stock donation is an impactful way to invest in our participants' success. You can download our Stock Transfer Instructions. Please call our Development office at 646-383-2228 for more information.
---
Become an Internship Provider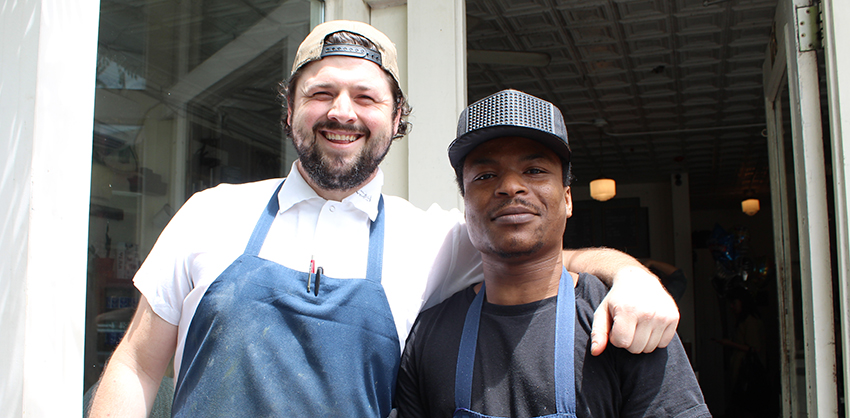 You can help provide a meaningful and valuable work experience for one or more of our program participants, while gaining a hard-working and committed member for your team.
As an internship provider for GOSO, you will help a young man enter the workforce, provide him with vital experience in a profession or trade, assist him in developing a larger professional network, and open him up to meaningful opportunities in the future. In short, you will help change the trajectory of a young man's life.
Learn more about our GOSOWorks employment program by clicking here. If you're interested in getting involved, please email our Employment Development Manager, Nick Zolnierowski, at nzolnierowski@gosonyc.org or by calling 212-831-5020.
Become a Volunteer
GOSO is always looking for excited, energetic professionals and educators who share a commitment to changing the lives of court-involved young men. Volunteers continue to provide invaluable services and programs to complement the work of our staff. If you have time, empathy and skills to share, please join us in our efforts.
Fill out our Volunteer Interest form HERE and a member of our staff will reach out to you! Most volunteer opportunities take place during business hours: Monday-Friday, 9AM-5PM. Or contact our Volunteer Manager, Emily Barnard, at ebarnard@gosonyc.org.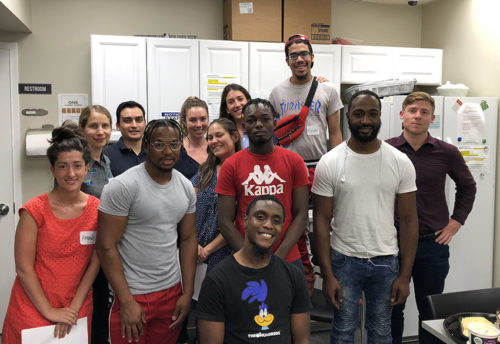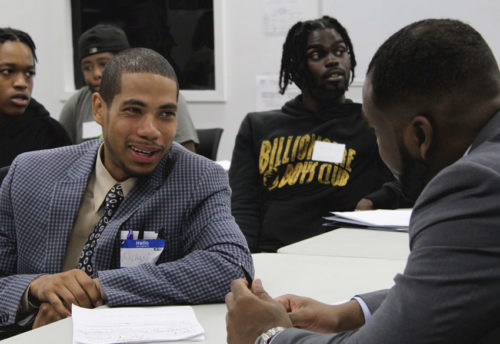 Job Readiness Seminars: Our doors are open to anyone whose life experiences have taught them the essential skills to succeed in life. Each GOSO participant must complete our Two Week Job Readiness Curriculum, which volunteers can contribute to. Every Wednesday from 12-1pm, you can volunteer during our Resume Writing Workshop (must be computer literate).
Skill-Building Workshops: On the second Tuesday of every month, we hold this workshop where volunteers provide interview skills training to our participants, who appreciate the extra practice to prepare for real-world interviews they have. Workshop runs from 3:45-6:30p.
Tutoring: Volunteer tutors are a crucial part of our clients' academic success, tutoring and teaching classes in the basics necessary for our participants to pass the TASC exams, including math and English language skills. Volunteers have also taught classes in basic computer skills and essay writing. Tutoring can be one on one or in small groups. Tutors come during the day, during the week from 9:15-11:30am.
Be a Guest Speaker: On Wednesdays, we have an open time slot from 2-3p for guest speakers. Come speak to the Guys about your company, career, artwork, nutrition – whatever you'd like!
Closet Organization: GOSO is a small organization, with our staff taking on many roles. To keep things running smoothly, we rely on our volunteers to help us stay organized! You can help by sorting through our new donations like clothing, homewares, and hygiene products. Must be during the week (Mon-Fri between the hours of 9a-5p).
In-Kind Contributions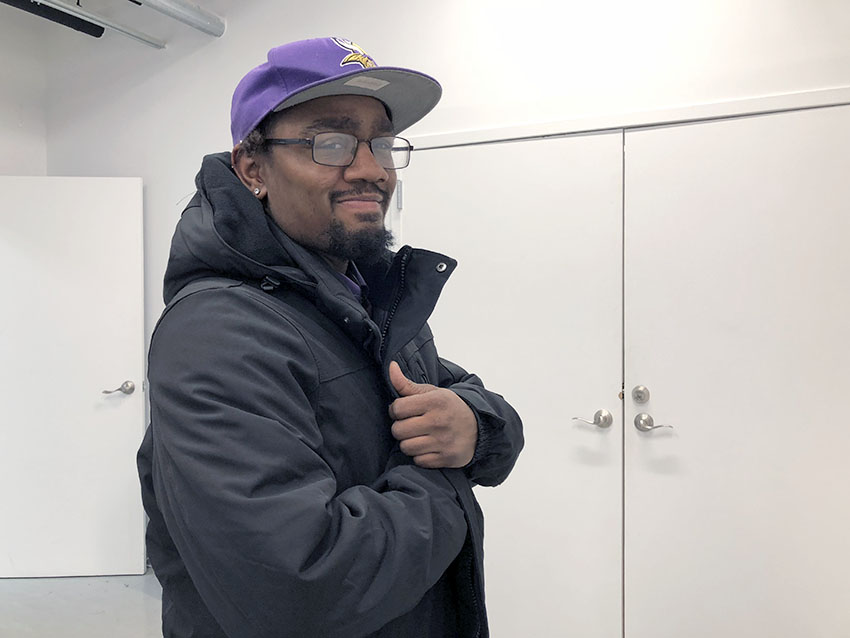 Clothing Donations: We are always seeking donations of any new or gently-used attire. Our participants are in need of not only professional, but casual clothing items, such as: suits, dress shirts, pants, jeans, jackets, coats, t-shirts, sweaters, sweatshirts, socks, underwear, belts, ties, etc. If the items you'd like to contribute are not new, please ensure that the items are free of wear and tear, and are freshly laundered.
Food Donations: Food insecurity is an ongoing concern for many of our clients. Contributions such as grocery gift cards (ie: Fresh Direct), grocery deliveries from local markets and meals are immensely appreciated. Please contact Julia Friedman (jfriedman@gosonyc.org), if you'd like to contribute food.